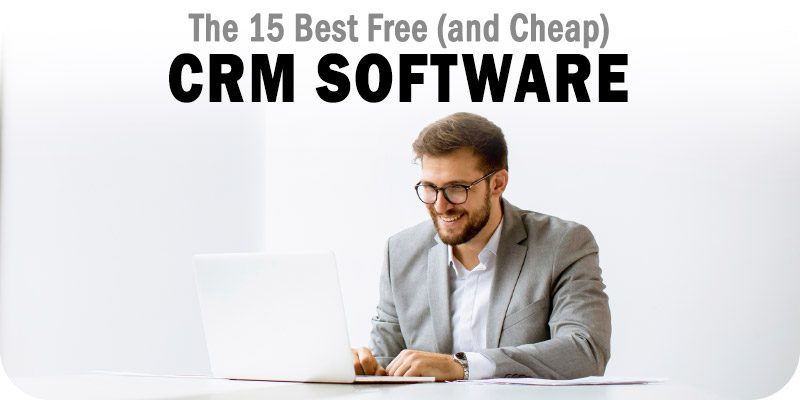 The editors at Solutions Review have compiled a list to spotlight some of the best free CRM software solutions for small businesses to consider. Solutions Review participates in affiliate programs. We may make a small commission from products purchased through this resource.
Affordable Customer Relationship Management (CRM) solutions are an excellent way for smaller companies and organizations with restrictive budgets to save money, especially considering how valuable CRM platforms are to growing businesses. Companies should look to affordable tools if more expensive software packages are out of their price range. With that in mind, the Solutions Review editors have compiled a list of the top-rated free—and, in some cases, very affordable—CRM solutions for small and growing businesses to consider.
Affordable CRM Solutions Defined
Affordable CRM solutions refer to products offered commercially for free or at an affordable price by the solution provider. These solutions are usually trimmed-down versions of the expert or enterprise editions, offering basic functionality such as contact management, pipeline visualization, and email management. Commercially free CRM software typically provides less functionality than its paid counterparts. Still, it is often a great way to gain more than a free trial for a product you're considering.
One thing to note is that CRM solution providers' affordable tools can be parts or pieces of their flagship products. For example, the freemium version may include data storage limits and restrict the number of users accessing the solution. However, a paid option will unlock several of those features. Depending on your budget, affordable tools can still be a great way to expand your business capabilities without breaking the bank.
The Best Cheap and Free CRM Software
---
Description: Agile CRM offers an "all-in-one" CRM product suite that includes functionalities for sales, marketing, and customer service teams across the real estate, e-commerce, SaaS, and other small-to-midsize business markets. Other features cover social media, marketing automation, contact management, web engagement, sales enablement, telephony, email marketing, and more. The platform's Free version allows up to 10 users and offers users one integration possibility, email support, and Google sync. Paid options start at $8.99 monthly.
---
Description: Apptivo's Customer Relationship Management solution enables its users to attract, engage, and retain more customers. It offers a highly customizable experience, allowing users to manage each aspect of CRM through a network of connected applications. With a comprehensive and intuitive lead conversion process and an affordable price point, Apptivo can help users focus on customer needs with a suite of traditional and effective CRM capabilities. The free version of Apptivo is accessible by three users and contains a 500 MB data storage limit. Paid packages start at $10 per month/per user.
---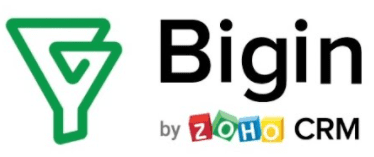 Description: Zoho launched Bigin in 2020 as a pipeline-centric CRM solution built to help small and micro-businesses engage with prospects, manage their pipeline, boost growth rates, and close more deals. The solution includes email marketing, built-in telephony, customizable workflows, pipeline management, automated tasks, pre-built dashboards, real-time alerts, data management, GDPR, and other functionalities to help small businesses streamline and optimize their sales processes. Bigin can be used in a Free version, which supports a single user, and an Express version, which starts at $9 per user/month.
---

Description: Bitrix24 is a low-cost CRM software with marketing automation, customer support, and client management features. In addition to being available in the cloud and on-premise, Bitrix24 is accessible on desktop and mobile devices. Whether your organization is looking for a multichannel, marketing-oriented solution, or a heavily sales-oriented CRM, Bitrix24 provides one of the best CRM tools for smaller businesses. The vendor even offers various pricing models that depend on the number of intended users, making it especially viable for emerging companies.
---

Description: eWay is a CRM solution that integrates with Microsoft Outlook. The free version is accessible by a single user and has a 200 MB cloud storage limit. Features include contact management, sales and opportunities, project management, integrated bulk emails, reports and analysis, and more. Users can choose modules depending on their needs or prepare personalized options with eWay's implementation team. For organizations with a budget, eWay offers a paid option at $28 per month and a lifetime license at $399.
---

Description: Freshworks provides business software solutions designed to be ready to go right "out of the box." For example, the company's CRM platform, Freshsales, comes equipped with the tools businesses need to identify loyal customers, improve engagement, personalize the shopping experience, and unify customer data. Its Growth plan is free for up to three users and moves to $15 per user/month when billed annually. Features for that plan include built-in chat, account management, AI-powered contact scoring, sales sequences, deal management, up to 2,000 Bot sessions a month, and a CPQ license.
---
Description: HubSpot is frequently brought up in discussions on CRM integration, as most of the providers in the marketing world offer integrations with the company's software. HubSpot is perhaps the most popular small business CRM since its core capabilities are free. Additional features, like enterprise licensing, can be purchased as an add-on to the commercially free options. HubSpot also has platforms and solutions for sales, service, content management, and operations. HubSpot's CRM is affordable for small businesses and organizations, especially with its negligible contact and data space limits.
---
Description: MailChimp is an "all-in-one" marketing and commerce platform with features for audience management, analytics, marketing automation, and other creative tools. With its CRM platform, small businesses can utilize a holistic view of their audience, send targeted campaigns with a few clicks, segment contacts, extract insights from the target audience with various reports, and more. The platform's pricing plans are available via one-month free trials so small businesses can see if Mailchimp fits their needs. After that, plans start at $13 per month with 500 contacts.
---

Description: Monday is a cloud-based, scalable, and flexible project management software for companies of all sizes. With Monday's CRM solution, companies can create a custom platform using ready-made templates and tailor sales pipelines, workflows, and processes to meet business needs and drive growth. The integrated sales and marketing CRM includes sales pipeline visualizations, centralized data management, mobile access, workflow automation, customer tracking, custom automations, pipeline management, custom dashboards, and a collection of integrations.
---
Description: Pipedrive provides a clean, intuitive, and interactive CRM tool to help sales professionals manage leads, track communications, automate tasks, measure performance with detailed metrics, and improve sales processes. Other features include visual sales pipelines, mobile apps, lead segmentation, revenue forecasting, web forms, pipeline management, reporting dashboards, email marketing campaigns, and integrations with other software platforms. Businesses can try out Pipedrive for free. If it's a good fit, they can continue using the platform for under $15 per user/month when billed annually, making it an affordable option for growing brands.
---
Description: Raynet is an online CRM solution that helps managers, sales reps, and business owners track, plan, and evaluate various business functions. The free version is accessible by two users and allows them to store up to 150 accounts, with a 50 MB storage limit. Features include contact management, customer relationship history, sales overview, reviews and reports, quotes, daily task management, and more. Raynet offers a paid option at $25 per user per month and a thirty-day free trial for companies wanting to try it.
---

Description: Really Simple Systems is a CRM system curated to the needs of small businesses operating in the B2B market. The company's sales-centric CRM tool can track every prospect's interaction with a brand and use that data to identify valuable opportunities throughout the sales pipelines. Specific features include sales pipeline management, quotations, email integrations, contact management, detailed reporting tools, and task reporting functionalities to help sales reps stay on top of their customer relationships. The Free version supports two users; the next package costs $17 per user/month.
---