Careers
BFA-Fairfax hosts a career fair with local employers; shows students local options | the schools
FAIRFAX – "There are a lot more options than I thought."
That was what Mariah Bates, a senior at BFA-Fairfax, said Wednesday after the school's first Career Day.
"As a senior graduating in a few months, this was really helpful," she told the Messenger.
Career Day, open to students in grades 9 and 12, was divided into two main sessions.
In the morning, students were grouped into career clusters based on their interests and assigned a small group session to attend. Each of the twenty-two classrooms had one or two members of the community as students talked about their careers and answered questions.
After lunch, students were dismissed to the gymnasium to participate in the career fair, visiting more than two dozen local employers who had tables set up in the room.
Bates, who wants to be a nurse, said the fair opened her eyes to how vast the nursing field is. For example, she was able to talk to Northwestern Medical Center staff about nursing at a hospital in a primary care office.
Jesse Gaudette, Flexible Pathways Coordinator at BFA-Fairfax, organized Career Day and started this school year on the first day of work.
She said her goal for the event was exactly what Bates said, to introduce students to new careers or paths they may not have considered before.
"Look at everything Vermont has to offer," he said, motioning to the vendors set up around the gym.
Many fields were represented, including manufacturing, law enforcement, food service, and healthcare. Employers also showcased jobs with a wide range of experience levels: high school diplomas, internships, apprenticeships and four-year college degrees.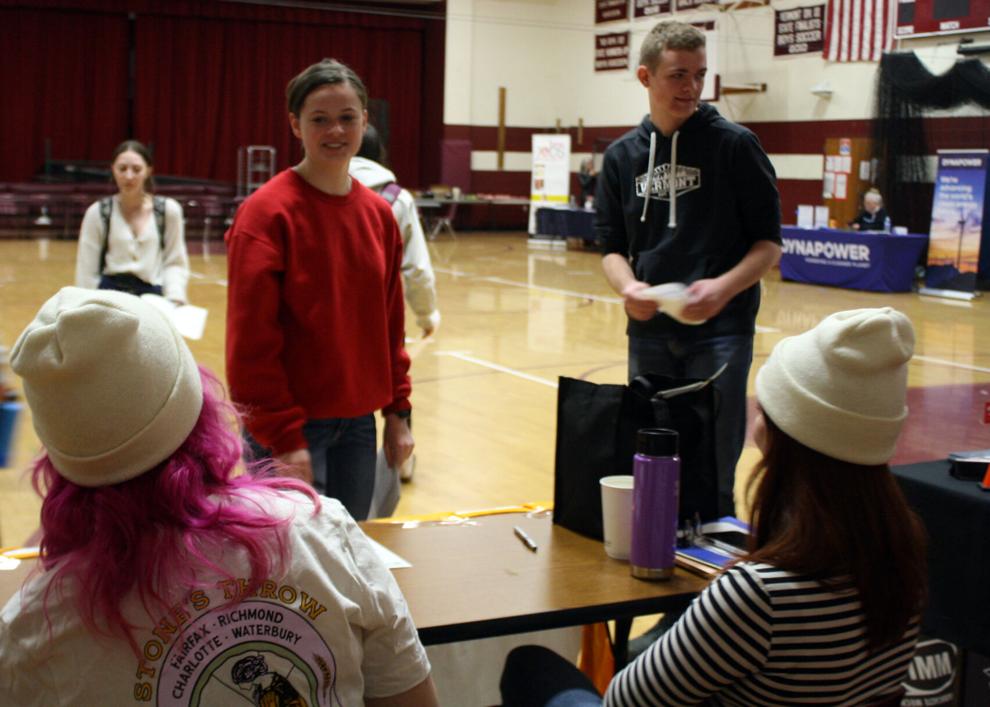 Employees at Stone's Throw Pizza, located on Fairfax across the street from the school, spoke about the options available to students. Manager Allie Stratton said the restaurant hires high school students 16 and older and is willing to train those with no experience.
Lilith Sweet, who sat at the table talking to the students, started working at Stone's Throw when she was a BFA student. He is now the manager of the restaurant's Richmond location.
Teacher Kelsey Fink said she was happy to see students learning about different aspects of a business. A job at Stone's Throw, for example, doesn't just have to involve making pizza. It is there for accounting, management, ordering and marketing.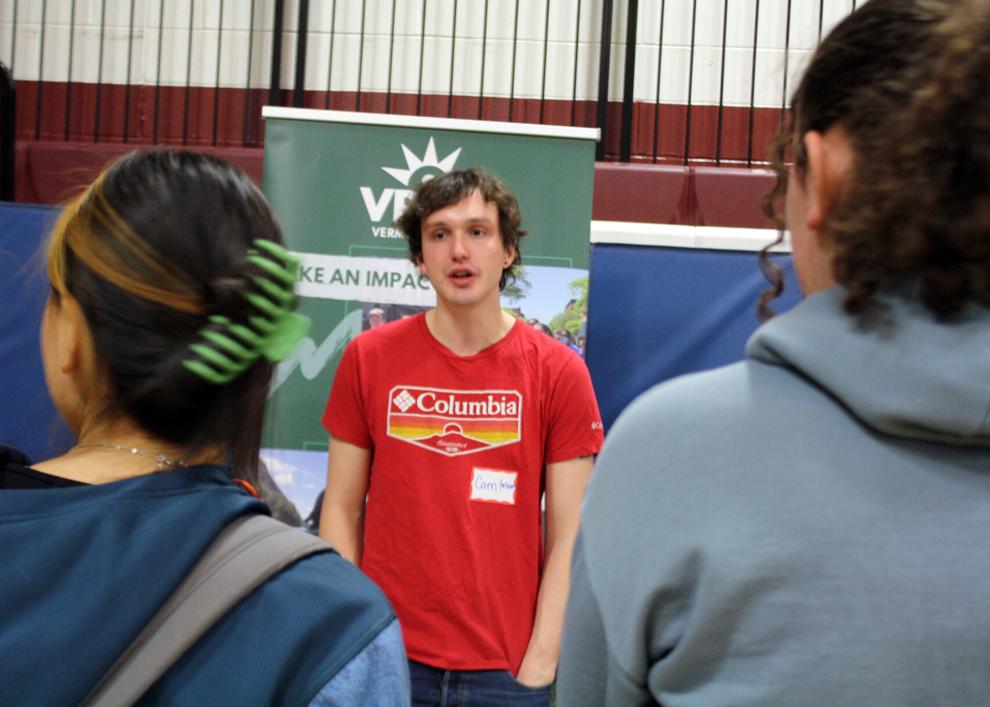 Although Fairfax senior Luke Kane said he planned to study archeology and geography at Vermont State University, he was looking for a job to fill his gap year Wednesday.
Genuine Foods, a food service company found in K-12 schools and senior and hospital facilities, piqued the interest.
"They really go out of their way to connect with students," Kane said. "I like that it's not just about the cafe. They think about how food relates to mental health and overall well-being.'
Devon McGarry, Talent Marketing Specialist and Recruiter at Husky Technologies, appreciated the invitation to the fair from BFA-Fairfax. Since the COVID-19 pandemic, he has had few opportunities to visit schools and talk to students.
"There is no doubt that the schools are starting to do more outreach," he said. "It's been great talking to the students about their careers with us now or in the future."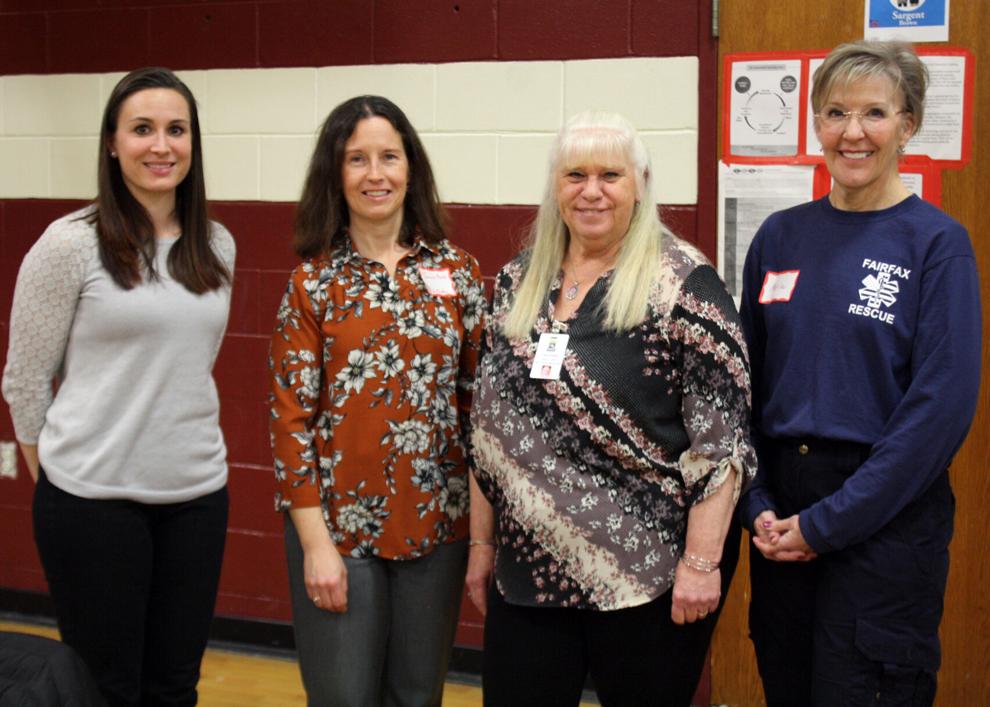 During the morning's career sessions, Fairfax Town Manager Sarah Hadd led a local government session with State Rep. Ashley Bartley (R-Fairfax). Hadd also attended a career fair earlier in the day, where they joined other town workers.
Hadd, City Clerk Lynn Parah and Parks and Recreation Director Danielle Rothy spoke to students about Fairfax's openings in its public works department and student representative positions on boards and commissions. The town is also looking for camp counselors for recreational programs this summer.
Other employers at the career fair included Erica's American Diner, Dynapower, United States Postal Service, Northwestern Counseling and Support Services, Vermont Department of Corrections, Northern Tier Center for Health, Vermont Works for Women, Lewis Creek Builders and the Vermont National Guard. .
Overall, Gaudette was happy with how the day went. He was grateful that many local business people came out to support the school and hopes to make it an annual event.
"I can't tell you how many students came up to me saying they want to intern with this company or that company," said counselor Linnea Jahn.