Careers
Best Wonderkids for Career Mode in FIFA 23
Every FIFA game has tons of Wonderkids you can get to help take your team to the next level. FIFA 23 isn't short on Wonderkids, and getting talented youngsters can be very beneficial while rebuilding clubs in Career mode due to their huge potential.
Related: FIFA 23: The best goalkeepers
Building your team around them can be a wise decision for you considering the constant growth they will show over the years as you move through the seasons. Also, with the dynamic player potential, they would eventually become "One of the World's Best" within the game. If you want to sign the best Wonderkids in FIFA 23, check out the options below.
Only those aged 20 or under at the start of FIFA 23 Career Mode were considered when compiling the Wonderkids roster.
10
Ansu Fati, FC Barcelona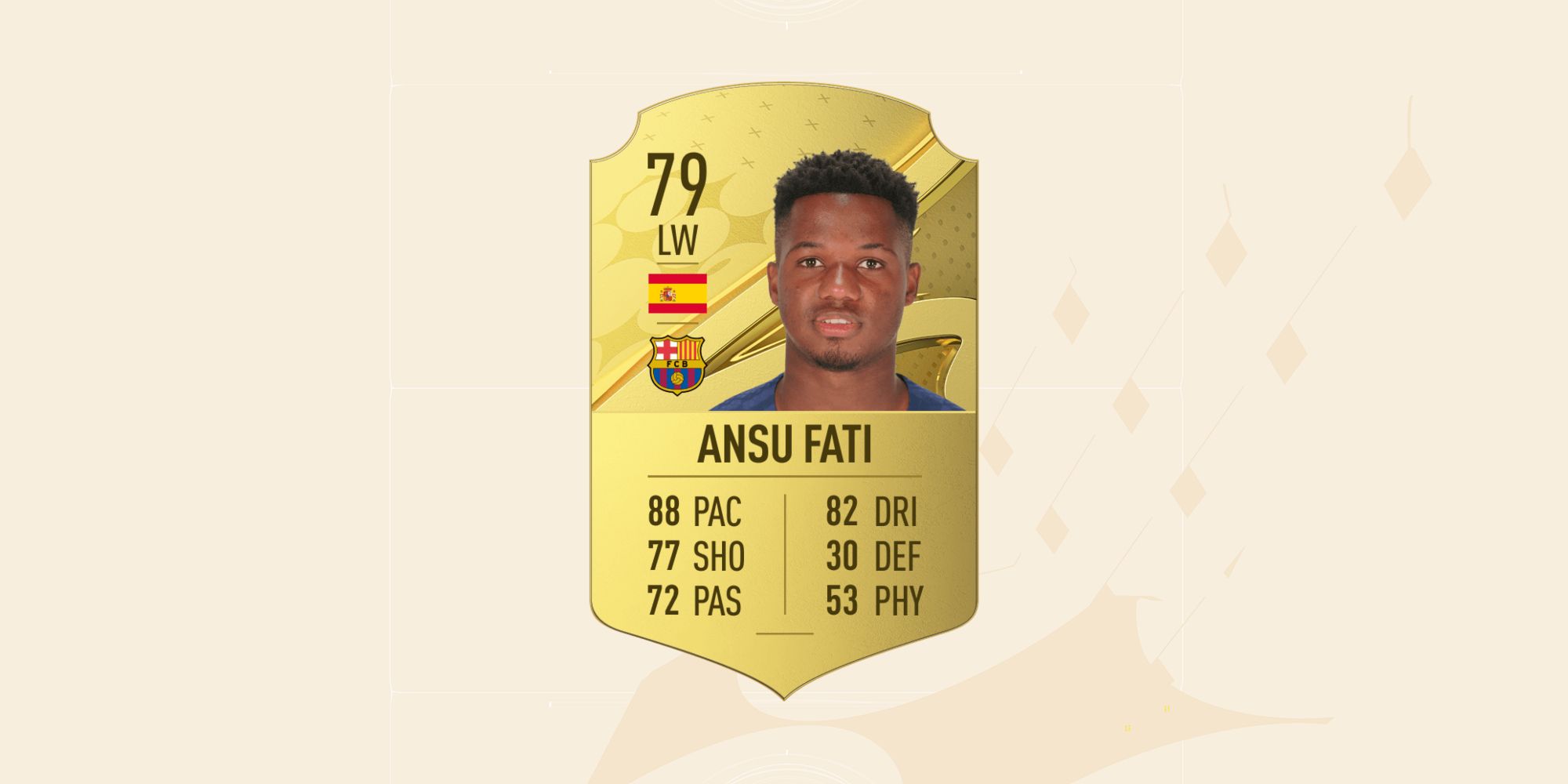 Ansu Fati is one of the best talents you can pick up in FIFA 23's Career Mode. The young left winger has risen to prominence from FC Barcelona's prestigious La Masia Academy, and is rated 79 in the game, with great potential. 90's
The player is a real threat in front of goal due to his excellent dribbling, pace and shooting qualities. As well as a winger, he can also perform well as a striker or centre-forward if you choose to play in those positions.
9
Gonçalo Inácio, Sporting CP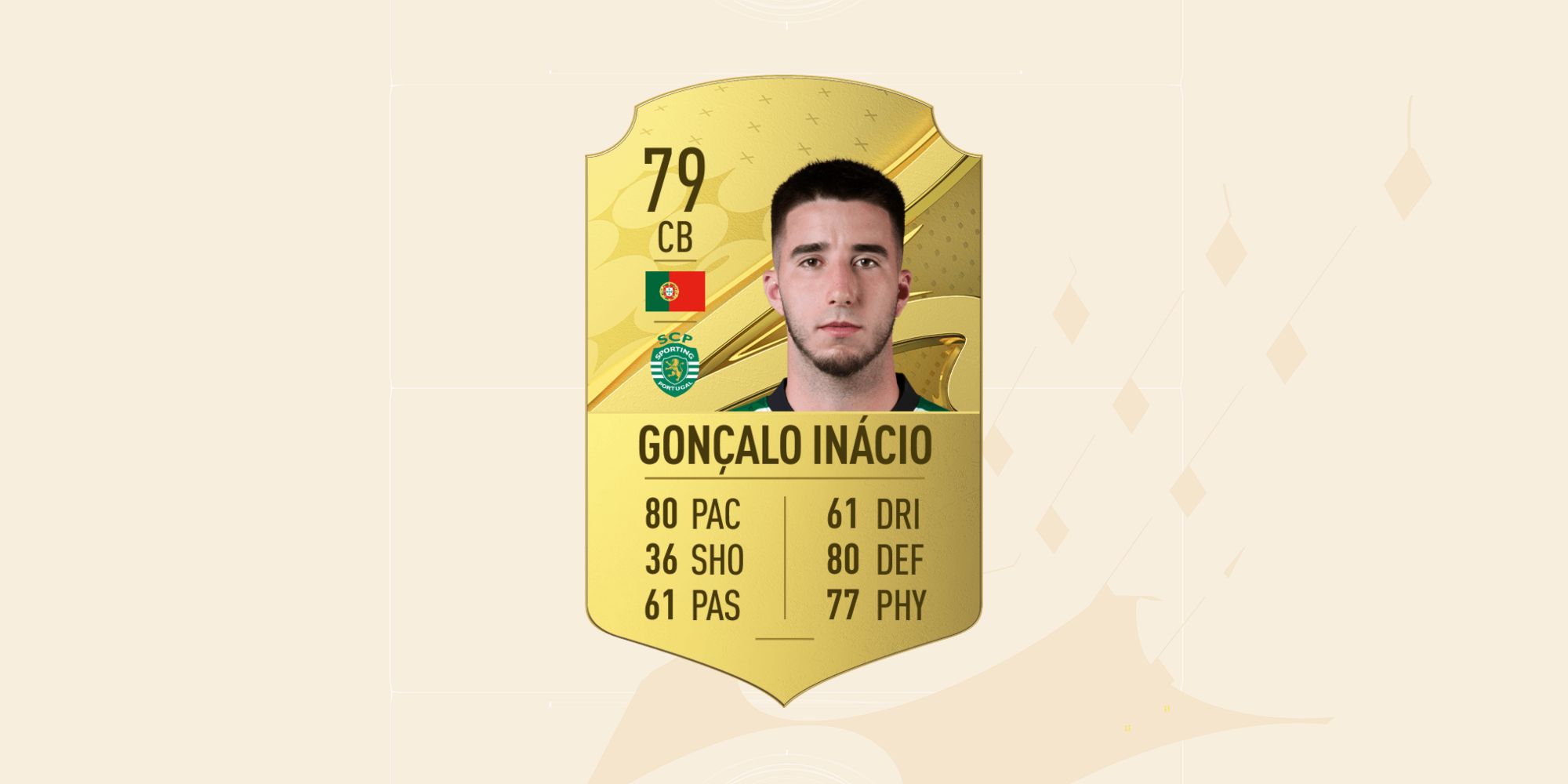 If you are looking to acquire a good Center Back for your club, Gonçalo Inácio would be the perfect choice. The defender plays for Sporting CP and is one of the hottest prospects in the Primeira Liga or Liga Portugal, the top tier of Portugal's soccer league.
The Portuguese talent has a rating of 79 and a high ceiling in the 80s for Career mode. He is a good left-footed Defender who can be paired with a good right-footed partner to help your team avoid goals and improve their defensive record over the seasons.
8
Karim Adeyemi, Borussia Dortmund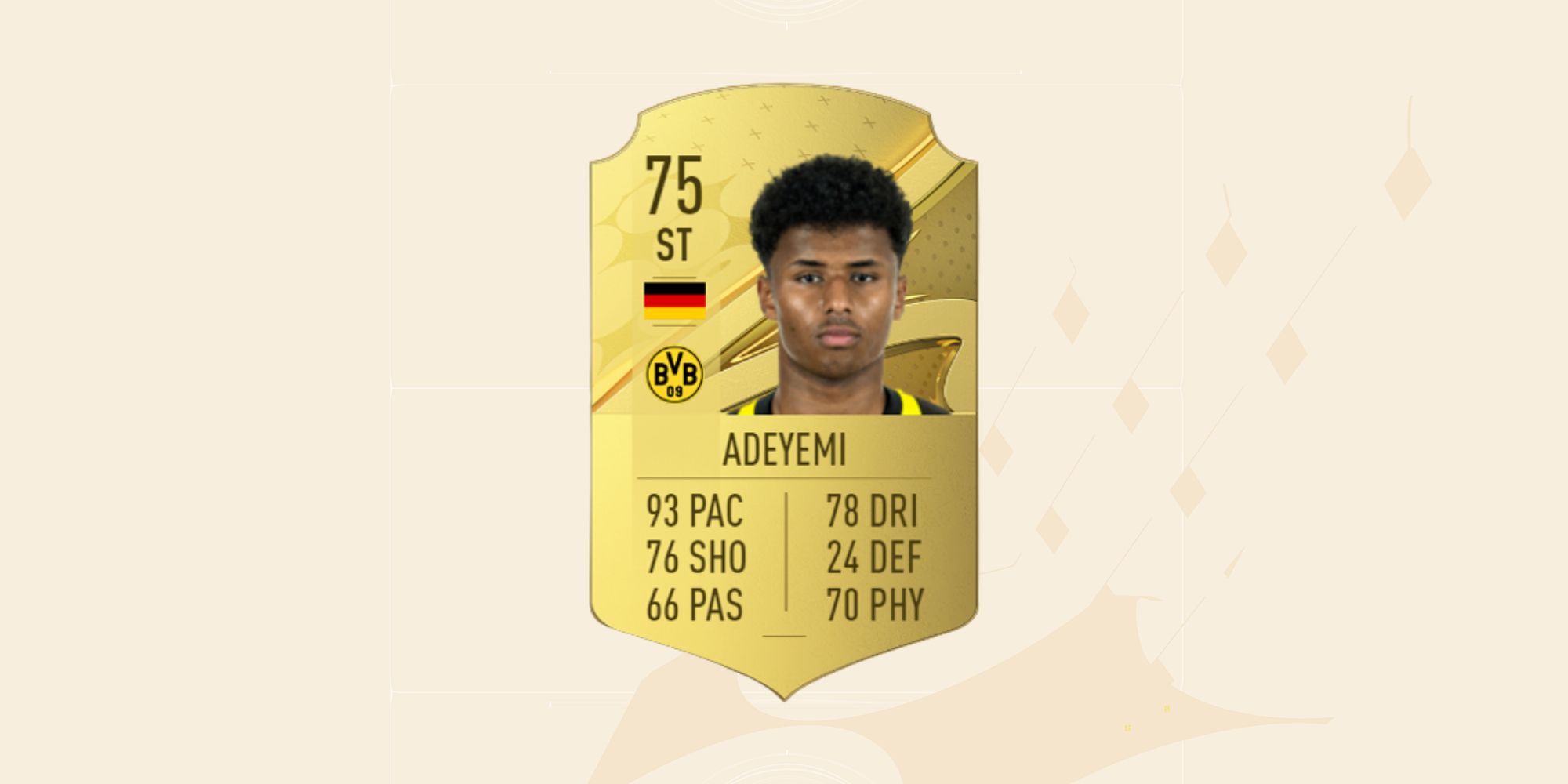 When building a good team in FIFA 23's Career mode, finding cheap and quick forwards can be a game changer. Borussia Dortmund's Karim Adeyemi stands out in this regard, as his combination of speed, skill and finishing ability make him a dangerous threat on the counter-attack.
The German forward is rated in the mid-70s and could easily surpass the 85 mark in a few rebuilding seasons. With good negotiation, you should be able to get him for €20-25 million initially, and he will undoubtedly be a great addition to the club you are using.
7
Nuno Mendes, Paris Saint-Germain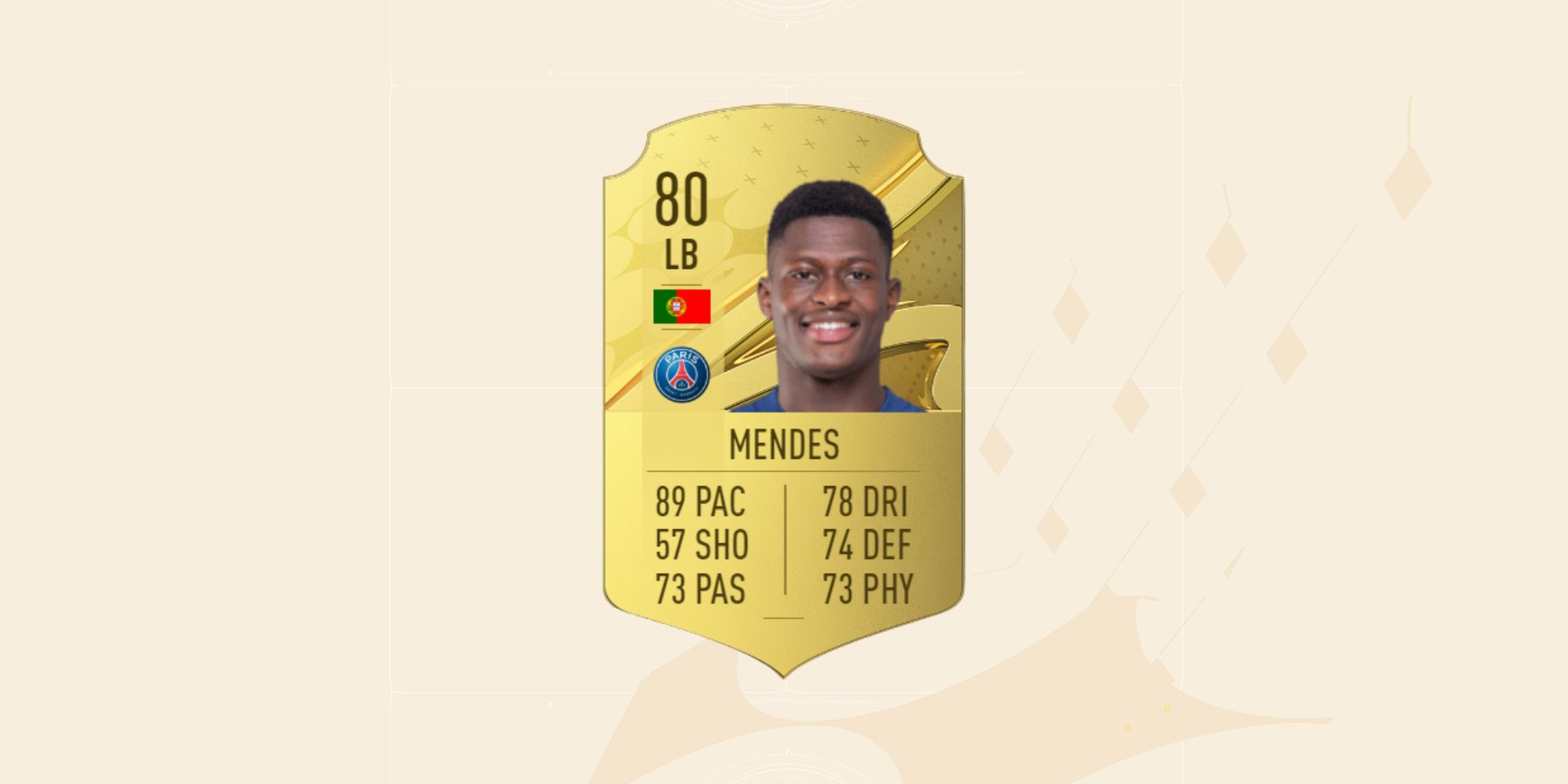 Finding good, promising young defenders in FIFA 23 is often difficult, but Nuno Mendes solves that problem for you. The Portuguese Left Back plays for Paris Saint-Germain and is one of the most exciting youngsters with a rating of 80 and great potential in the 80s.
Related: FIFA 23: The best wings
Although getting him wouldn't be cheap, buying him when you're rebuilding one of the main teams would solve the exact task of a full rebuild. Also, the dynamic player will push the rating above 90.
6
Florian Wirtz, Bayer 04 Leverkusen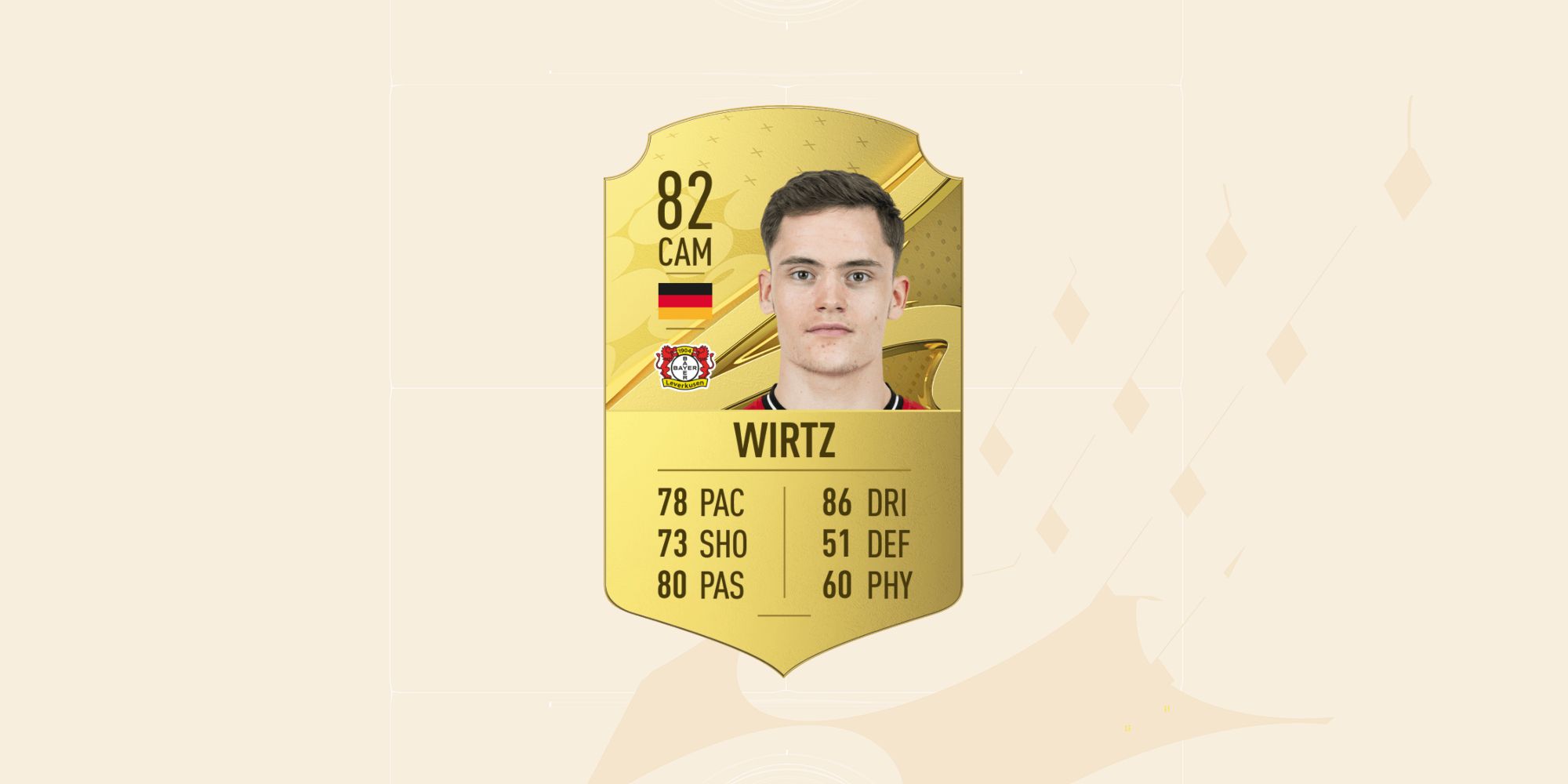 Florian Wirtz ranks among the best options for anyone looking for a capable Attacking Midfielder as a career. The young Bayer 04 Leverkusen midfielder is rated 82 in FIFA 23, but you can surpass the 90 mark thanks to the incredible potential of the 91.
You can use the wonderkid talent to create lots of chances, play brilliantly through the ball and create pockets of space in a match. Wirtz also fits well in wide roles, and you can turn him into a Winger to use him in that position.
5
Josko Guardiol, RB Leipzig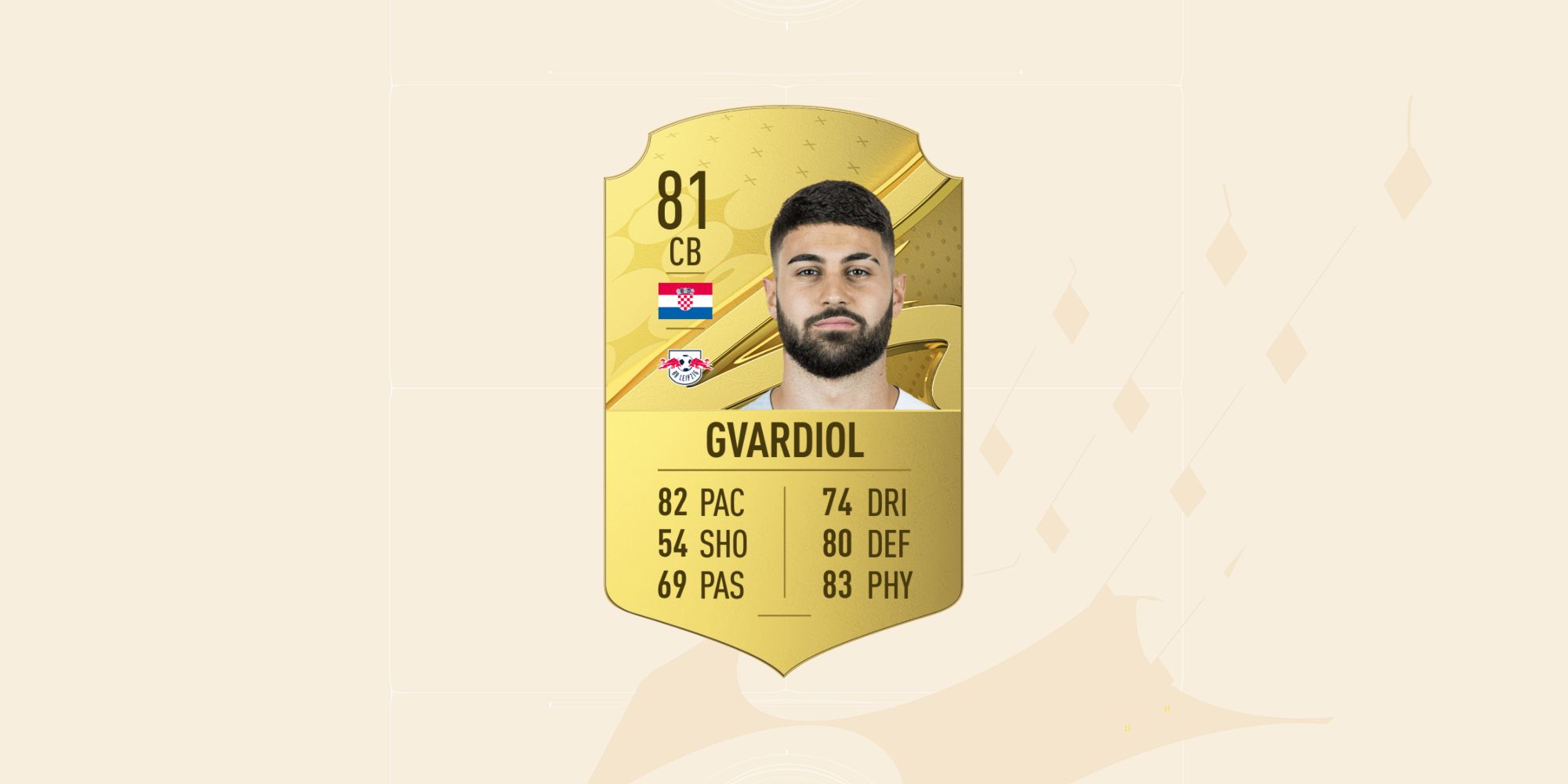 Joško Gvardiol is a fantastic Center Back that you can try to use in the game. The defender performed well in the 2022 FIFA World Cup and will be the perfect man to lead your backline in FIFA 23's career mode.
Joško Gvardiol plays for RB Leipzig, and his potential is in the high 80s; however, you would have to pay quite a bit to buy it. The Croatian wonderkid can also play at left-back and is a good fit for that position.
4
Jamal Musiala, FC Bayern Munich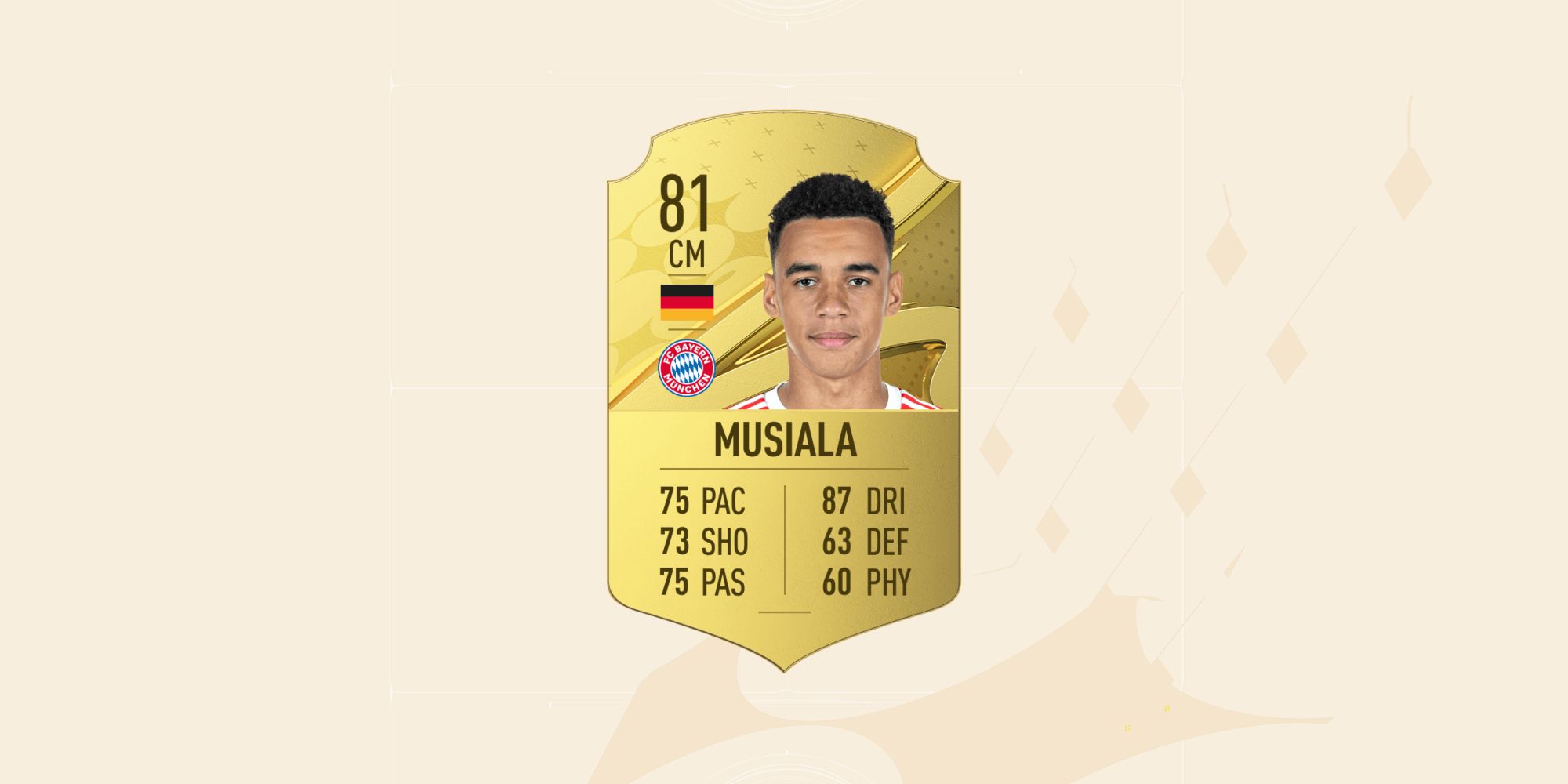 Jamal Musiala has established himself as a starter for FC Bayern Munich, and the young German could be valuable. With 5-star skill moves, excellent dribbling and ball control attributes, the Midfielder can be a huge threat to opponents.
His high potential makes him one of the greatest Wonderkids in the game, and with the dynamic player's potential, you'll likely end up near or surpassing the 95 mark. Jamal Musiala can also play as a Left Midfielder; however, as he is not that fast, he is best used as an Attacking Midfielder.
3
Bukayo Saka, Arsenal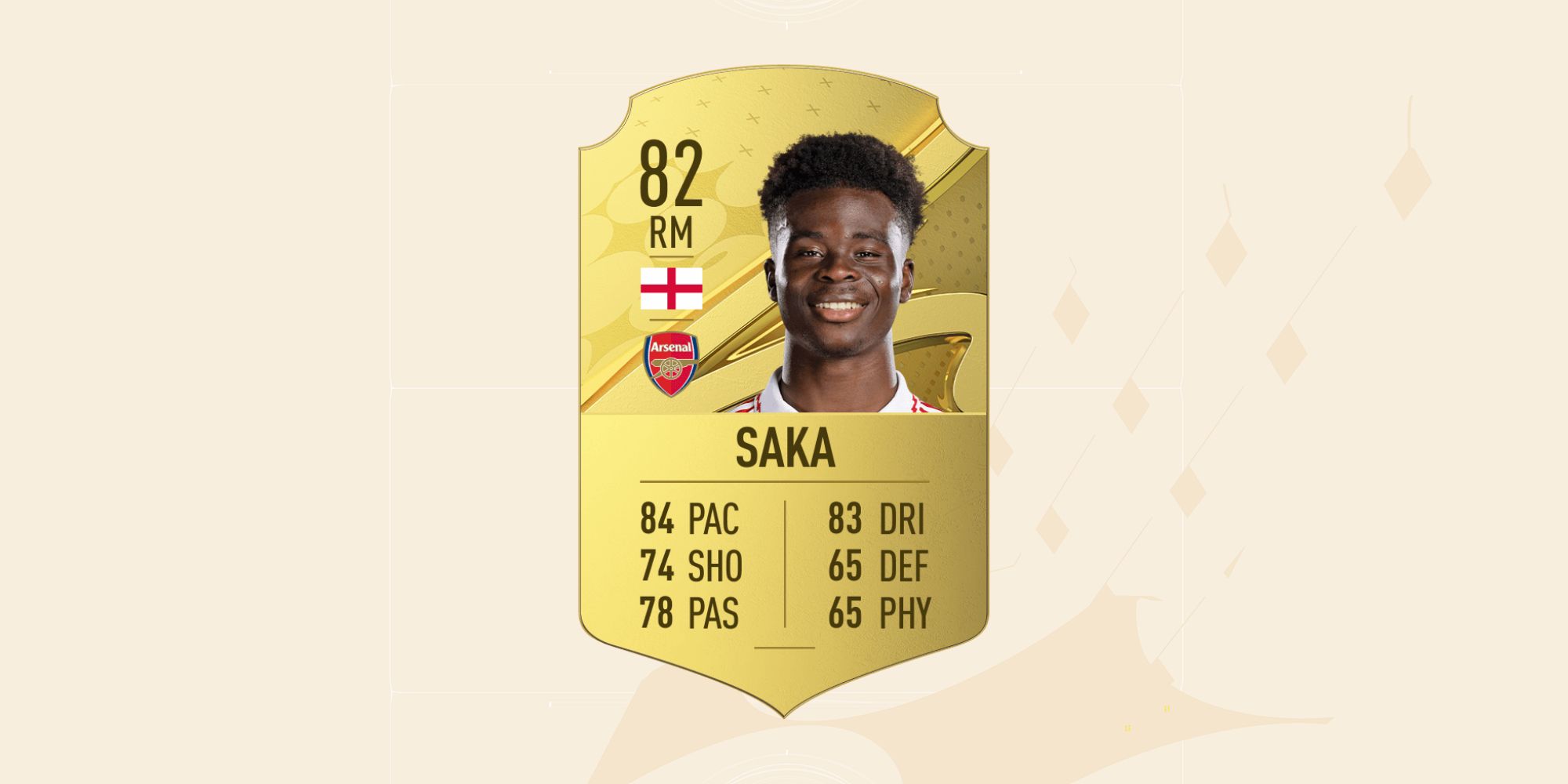 Bukayo Saka, also known as Arsenal's Star Boy, is probably the most prominent player you can pick for wide positions in FIFA 23. It starts in the 80's and quickly surpasses the 90's potential in some seasons. Career mode
Related: FIFA 23: The best centre-backs
His excellent pace and dribbling can help you break down opponents, and he can give the player plenty of goals with his excellent crossing. On top of this, he has decent defensive stats for a Forward considering he played a fair portion of his career as a Defender.
2
Jude Bellingham, Borussia Dortmund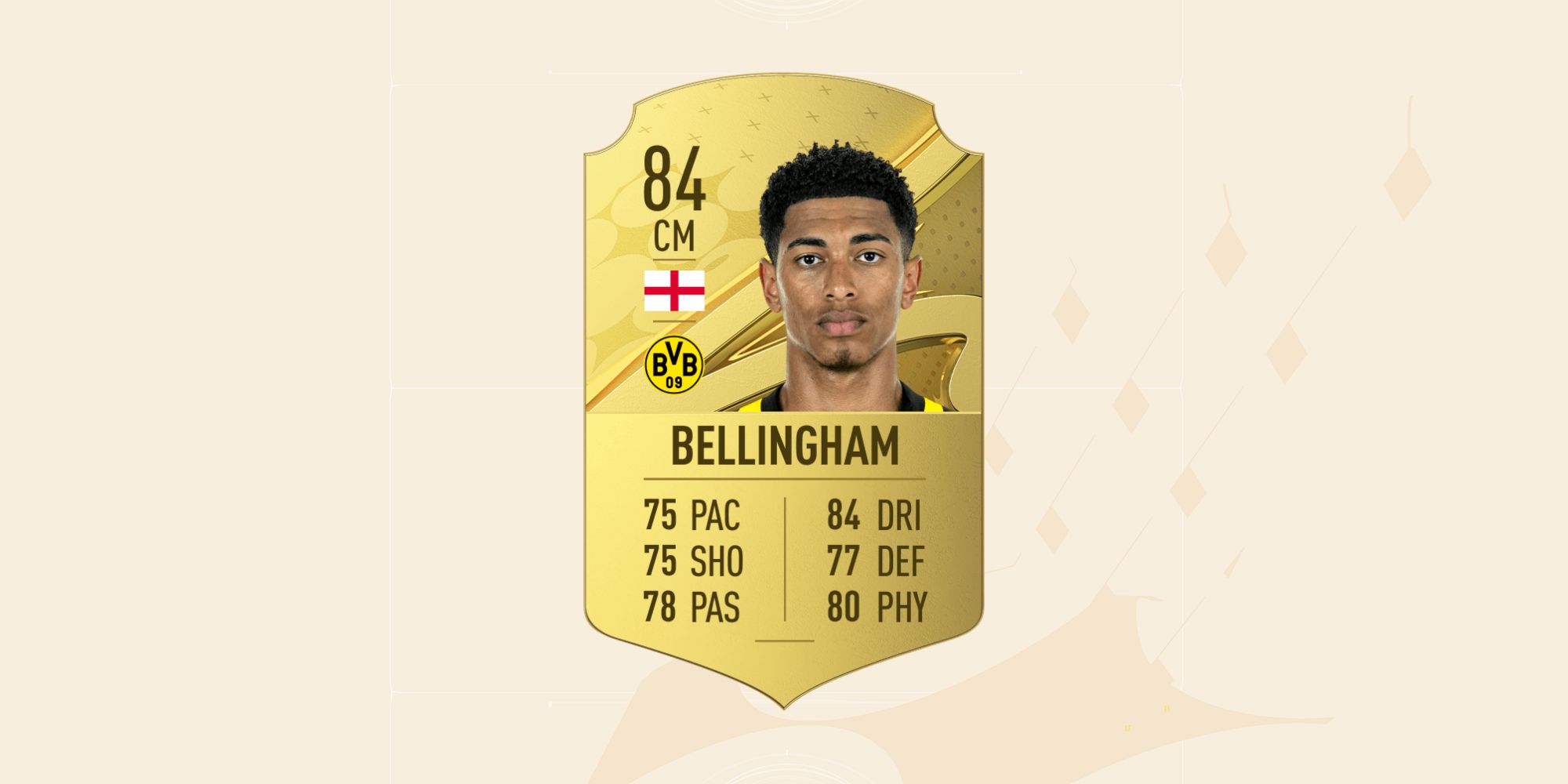 Jude Bellingham stands out as one of the most talented English players in the world, and is looked up to by many clubs in real life. The Borussia Dortmund star has a rating of 84 in FIFA 23 and a potential of 91.
Basically, Jude Bellingham is a well-rounded player in most respects and a very well-rounded player overall. He can dribble well, pass well, defend well and do everything you would expect a midfielder to do perfectly. As a result, you should definitely keep it as an option while playing Career mode.
1
Pedri González, FC Barcelona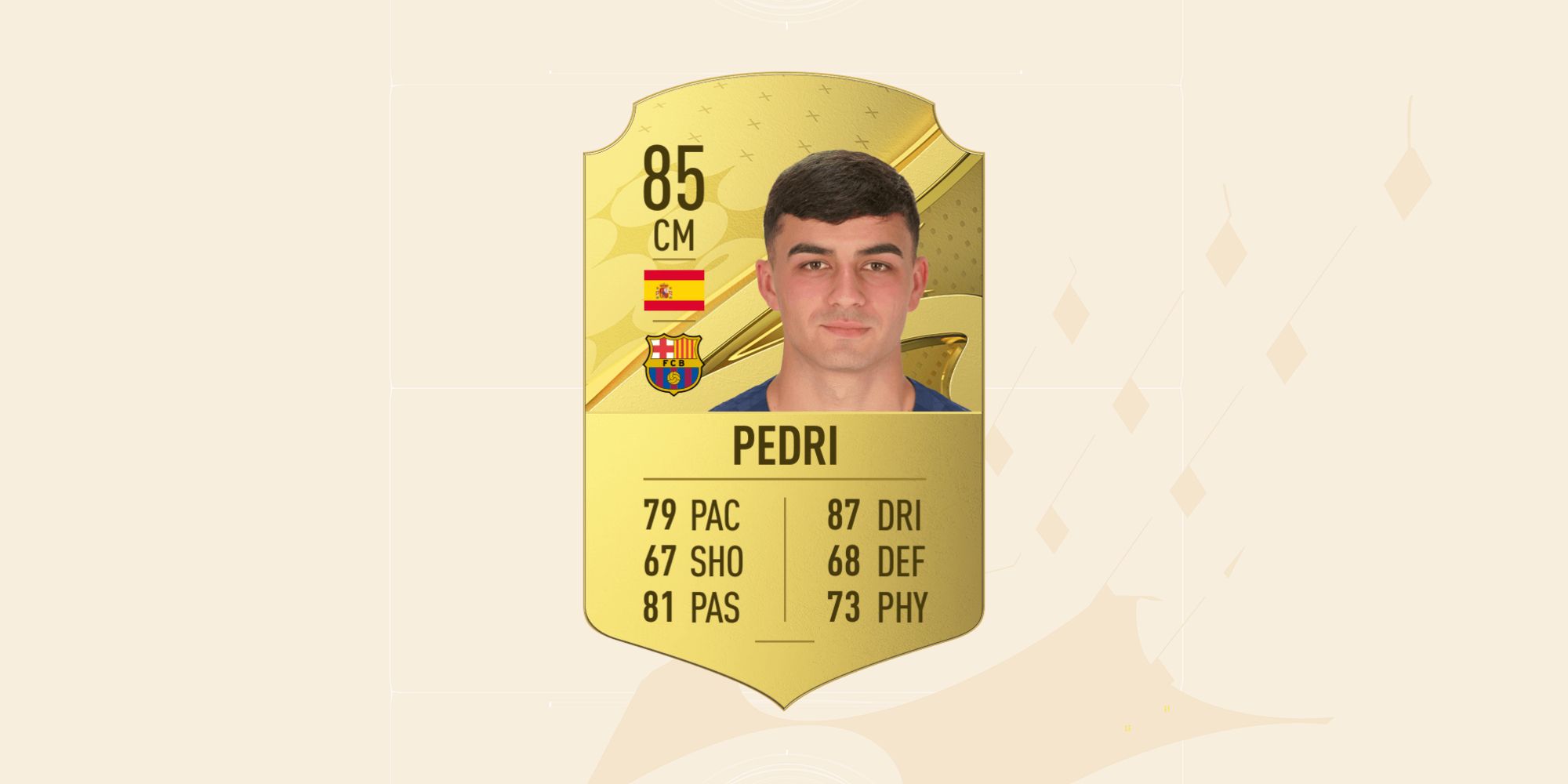 Pedri is arguably the best Wonderkid you can buy in FIFA 23. The Spanish midfielder broke out a couple of years ago and even won the Golden Boy award in 2021, which is given to the best young footballer playing in Europe.
He is rated 85 in the game and has a base potential of 93, which is one of the highest. His incredible dribbling skills will help you beat your opponents, and his excellent passing will definitely help you create scoring chances.
Next up: FIFA 23: The Complete Chemistry Guide