Careers
As Golden Gloves Championship Turns 100 Years Old, '70s Boxing Champions Look Back at Knockout Careers | Black Voices | Chicago News
Tim Adams said he didn't know he was the son of a boxing champion until a stranger showed up at his house and started telling stories.
"This man, he knew my dad from his boxing days, and he had so many good things to say about my dad," Adams recalled. "It was incredible. And I'm sitting there absorbing all of that and at that moment, I'm saying to myself, 'I think I want to be a Golden Gloves champion.'"
Adams said learning that his father, George, was the 1943 Golden Gloves champion inspired him to take up boxing as a teenager.
"My training was at home in the basement," Adams said, "and my dad, we built our little gym down there, and that's where I started training."
Adams entered the Chicago Golden Gloves tournament as a rookie in 1970 and finished second.
"'72, I came back," Adams said, "and then I won my first Gold Glove championship. So I got that and the Lord said, 'Well, you've got two hands.' So in '73, my second Gold Glove championship I won."
He also won the Park District and CYO titles in the same year, known as the Triple Crown.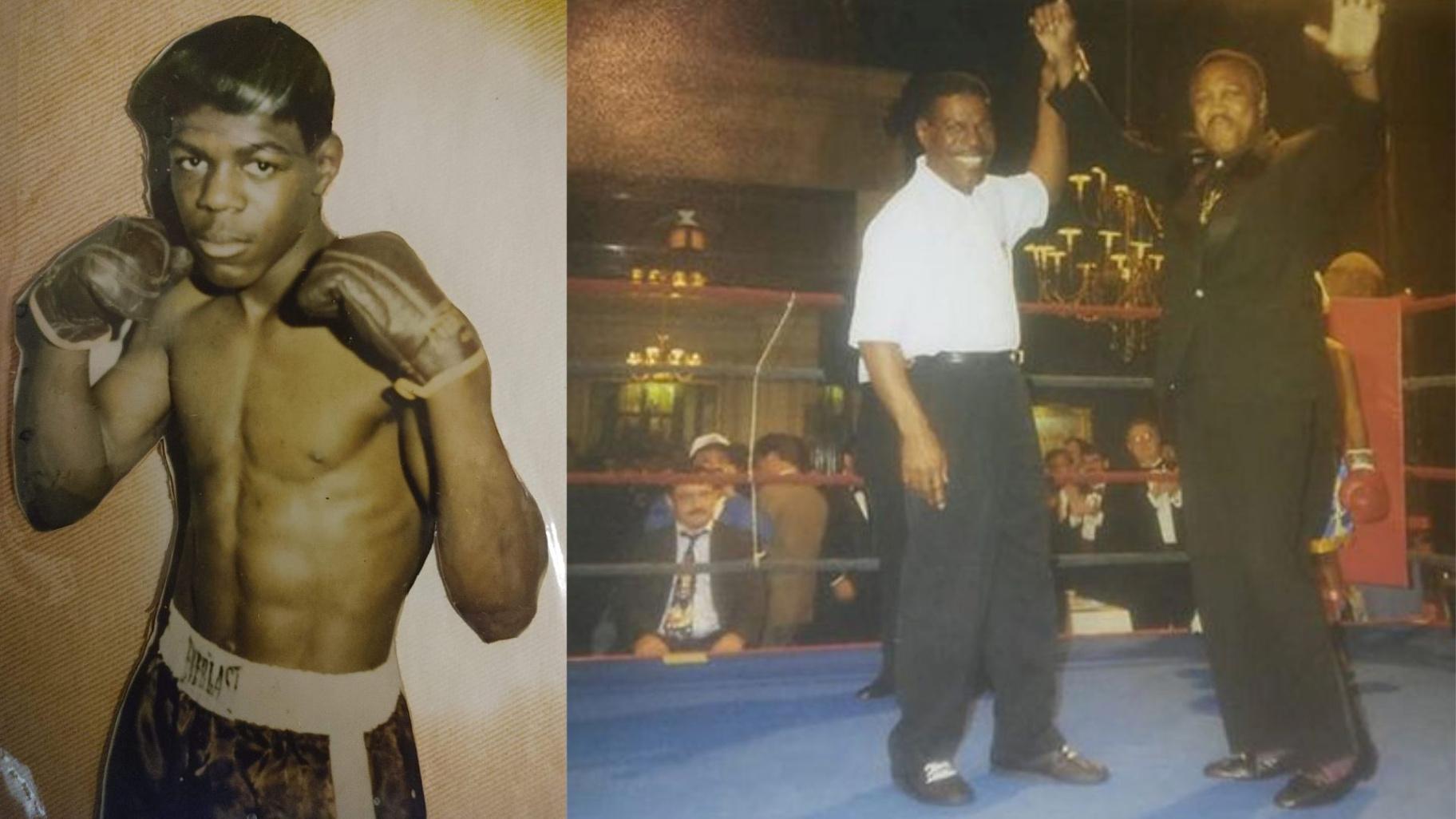 In 1973, Tim Adams won the Triple Crown. Adams continued to fight, building a decades-long career as a boxing referee. (Contributed by Tim Adams)

At the same time Adams was becoming king of the ring, flyweight Frank Smith was making his own history. In 1973, Smith won the Chicago Golden Gloves flyweight title. In 1974 he won the bantamweight title. And in 1975, as an 18-year-old weighing 125 kilos, he achieved an unprecedented feat.
"I wrestled this kid named Jesse Martin," Smith said. "He was a kid with muscles, I mean, he was a fan. And I was this little skinny kid. When I take the shirt off, you can hear everyone in the audience going, 'This skinny little kid is going to kick ass.'"
That little skinny kid won it all. He was the first fighter in Chicago Golden Gloves history to win three titles in three different weight classes in three years. This year, Adams and Smith will be inducted into the Chicago Golden Gloves Hall of Fame as the tournament marks 100 years since the Chicago Tribune first sponsored the contest in 1923.
Adams said that when he was a kid in Chicago, boxing was a big deal.
"That's what the kids were talking about in the neighborhood: who was the Golden Gloves champion?" said Adams. "What fighter did this? So it was an exciting time talking about it with friends, and in the back of my mind all the time it's like, "I'm going to do this." Just to hear on the street, "Hey, did you see the fight the other day, man, Adams?" That's big stuff."
Smith credits boxing – and the men who trained him – for keeping him on the straight and narrow when he started boxing at age 11.
"My mom was a single parent raising four boys," Smith said, "and she decided I needed to go find an extra curriculum, you know, other than getting in trouble. So she took me to Mr. Ferguson, who was the boxing coach at the Wentworth Gardens facility. And believe me, it worked, because I could have gone the other way. So it saved my life. Boxing saved my life."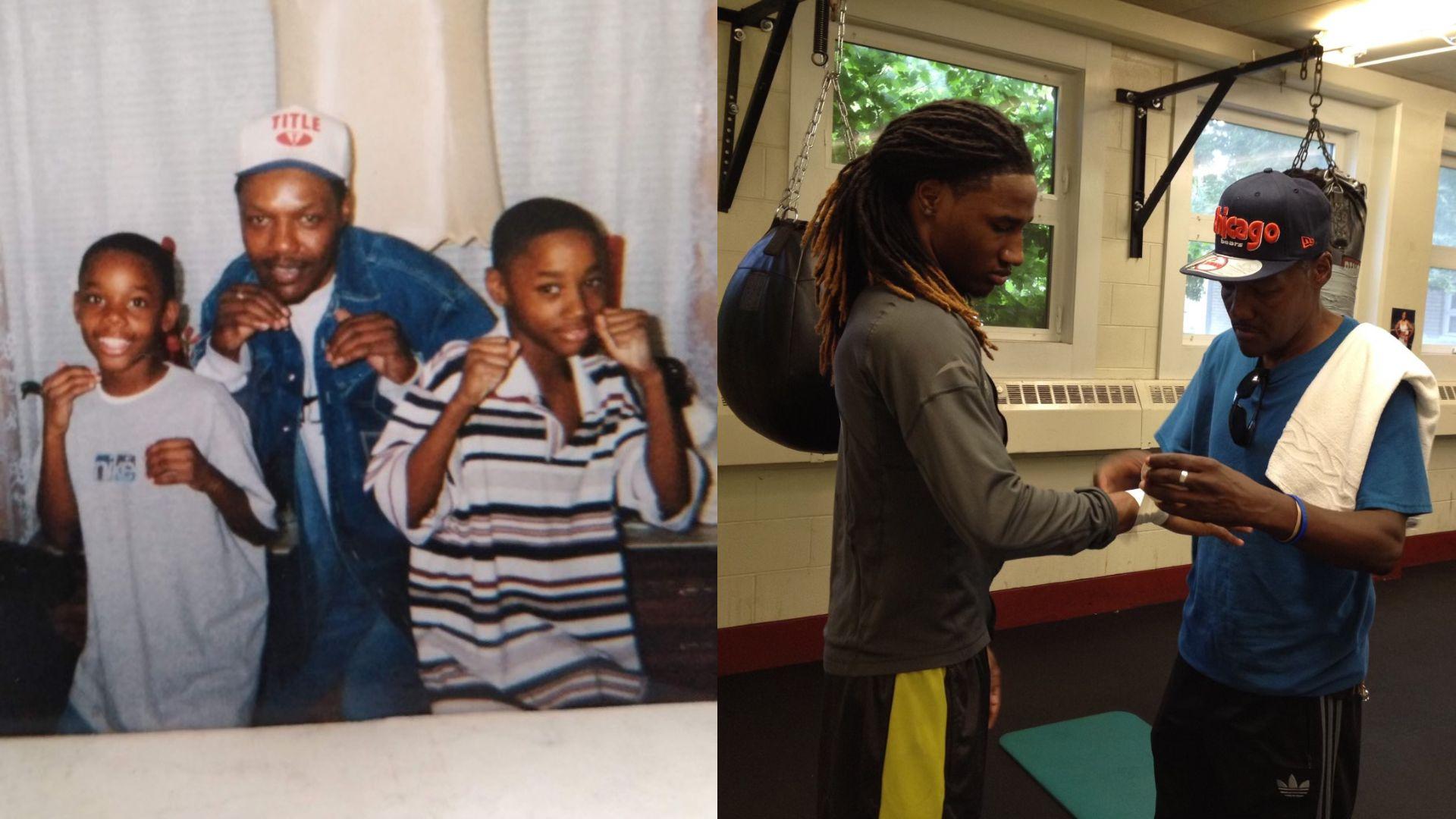 Frank Smith taught thousands of children and teenagers, showing them the ropes as a Chicago Park District boxing coach. (Contributed by Frank Smith)

After his days in the ring were over, Smith did the same for thousands of kids and teenagers, showing them the ropes as a Chicago Park District boxing coach. Adams also continued to fight, building a decades-long career as a boxing referee.
Although both have long since hung up their gloves, Adams and Smith said they still look back on their boxing days as a golden age.
"He made you feel like you were somebody; you're a champion." said Adams.
"It's humbling, but it's also gratifying," Smith said. "It's in my blood."
The 100th Chicago Golden Gloves boxing tournament kicks off this weekend, with the tournament qualifiers taking place April 13-15. Tickets and information It can be found on the Golden Gloves website.
---